---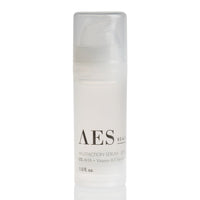 Our new Multiaction Serum Level II is a super cocktail of 10% Mandelic Acid, Lactic Acid, Niacinamide (Vitamin B3), and Hyaluronic Acid formulated to target signs of congestion, dullness, uneven skin tone, and aging while nourishing the skin. 
Which level to select: You can transition to Level II if you were using the previous 11% serum.  If you have been using the 8% serum twice a day for over a month, you can also bump up to the Level II serum as long as you are not experiencing any dryness or irritation. 

Transitioning to this product: These new serums are quite potent so you may notice an increase in breakouts as your skin purges in the weeks after you begin using it.  Increase your icing time so that inflammation stays as low as possible as old congestion is brought up to the surface of the skin.  You can also schedule a treatment or virtual coaching session if needed.
Product planning to prevent irritation: Please make sure to buffer the serum with the Aqua Gel before and after and to use the Velvet Moisturizer before your SPF in the mornings to give your skin a chance to adjust.  You can also level down for a few weeks by using it once a day instead of twice a day or every other day instead of everyday to prevent or remedy any dryness or irritation.
*This item is only sold to active members that have completed an Initial Consultation or The 8 Steps To Clear Skin E-Course.  If you attempt to purchase any of our active products without having completed a Consultation or the E-Course, your order will be placed on hold while we refund your card.
Ingredients
Deionized Water, SDA 40, Propylene Glycol, Mandelic Acid, Hydroxyethylcellulose, Sodium PCA, Glycerin, Hyaluronic Acid, Niacinamide, Sodium Benzoate, Lactic Acid, Citric Acid, Hydroxypropylcellulose, Panthenol, Licorice Root Extract, Chamomile Leaf Extract, Caprylyl Glycol, Ethylhexylglycerin, Orange Oil.